Having surgery for lower back pain is a big decision. Most surgeons, including the team at Neuro Injury Care Institute, will suggest more conservative treatment methods before offering the option of back surgery. If those non-invasive treatment methods don't produce desirable results, only then will they suggest surgery for pain treatment.
That being said, there are some exceptions. Experienced surgeons can recognize situations when conservative treatment methods are unlikely to help. In those cases, they will explain all of your options, but in the end, they are likely to suggest surgery.
Overall, deciding when to have lower back surgery can be somewhat complicated. The best pain doctor will always ensure you are aware of all of your treatment options, including the pros and cons. With that in mind, New York City patients can keep the following factors in mind when considering surgery for chronic back pain treatment. 
Common Causes of Lower Back Pain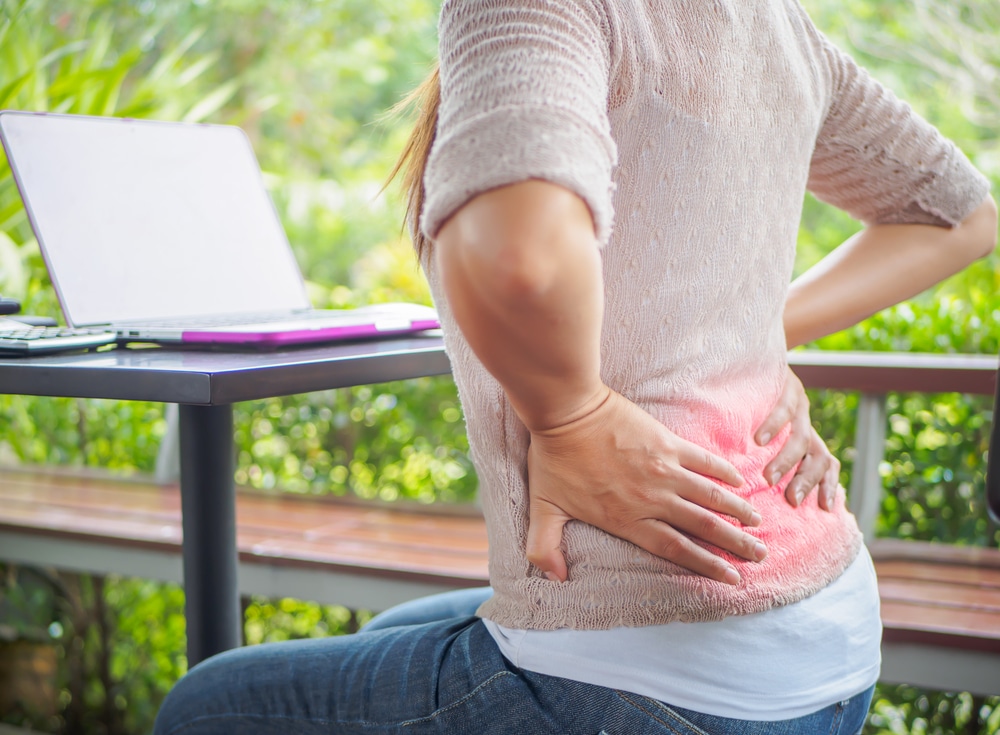 Your doctor's suggestion for back surgery will depend on your situation, whether it's for bulging disc in your lower back or another condition. Things to consider before undergoing any type of surgery are, of course, your particular condition and the potential risks. 
Lower back surgery can be considered for treating various back conditions and chronic pain. If you live in the Bronx, Staten Island, Queens, Manhattan, or Brooklyn, our clinics can address the following issues with this type of surgery: 
Herniated disks

Facet joint dysfunction 

Sacroiliac joint pain 

Spinal stenosis

Osteoarthritis 

Degenerative disk disease 

Deformities

Spondylolisthesis 

Compression fractures
Exploring the Types of Lower Back Surgery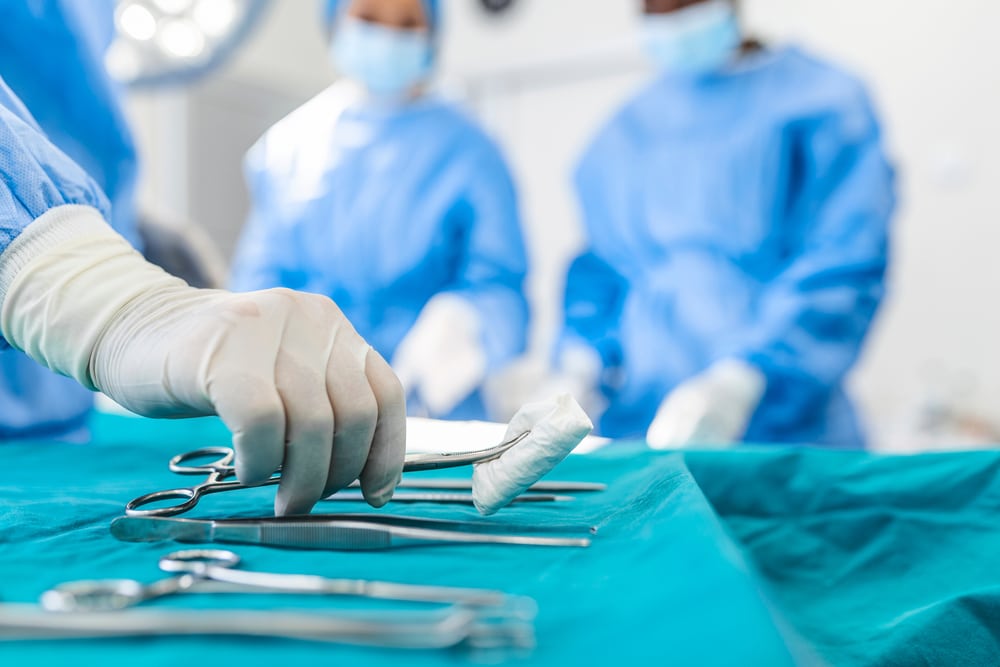 As you and your doctor consider whether surgery is the right treatment for your lower back pain, it is crucial to discuss several different types of surgery. Your doctor will suggest the type that will depend on your condition and other health factors. The following are the most common types of lower back surgery. 
1. Discectomy
This surgery is an option in cases where pain originates from a disc slipping out of place. As a refresher, disks separate your vertebrae. If they slip out of position, they can press on spinal nerves, which causes pain.
This procedure involves removal by the surgeon of a part or all of the disc. It can sometimes be done via microdiscectomy, which involves a small incision. Other times, a larger incision is required. 
2. Spinal Fusion
In the case of chronic back pain which involves degenerative changes, spinal fusion is the most common type of surgery. During this operation, your surgeon joins vertebrae together. This surgery will limit the movement between your vertebrae, including the extent to which your nerves can stretch.
A potential but rare complication occurs if the bones don't fully fuse together. That may require you to have surgery a second time. 
3. Disc Replacement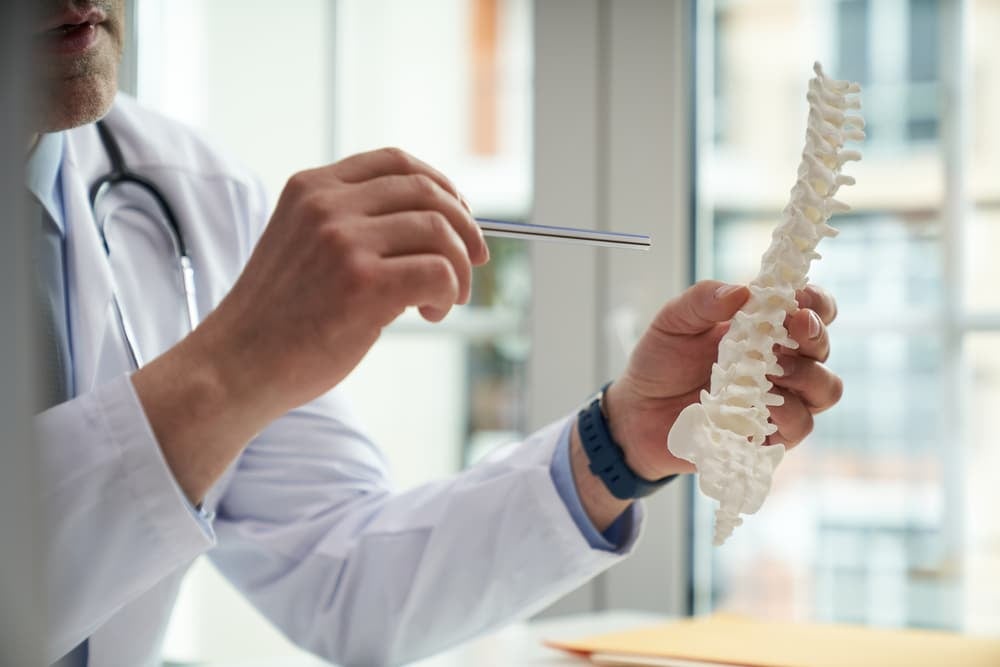 With this procedure, your surgeon removes your damaged spinal disc and replaces it with an artificial disk. The benefit of this surgery is that you can keep moving your spine, unlike the results of spinal fusion surgery. It can also reduce your recovery time. However, there is a small risk of the new disc requiring repair or slipping out of place. 
3. Foraminotomy
Your doctor may suggest a foraminotomy if you experience pain due to a compressed spinal nerve. During the procedure, your surgeon cuts part of the bone by the sides of the vertebrae. The goal here is to widen the area where nerves leave the spine.
This extra space can reduce nerve pressure, relieving your pain. It does pose a risk of making your spine less stable, so your doctor may also suggest a spinal fusion. 
5. Laminectomy
In the case of lumbar spinal stenosis, a laminectomy is the most common surgical treatment. During the procedure, your surgeon removes some ligaments, bone spurs, or bones in the back. The goal is to relieve pressure on your spinal nerves.
That relief reduces weakness or pain. However, it can also reduce your spinal stability. In that case, you will typically need a spinal fusion. Many surgeons perform the two surgeries at the same time. 
6. Interlaminar Implant
Surgeons commonly recommend this in situations when you need a laminectomy, with or without spinal fusion, but they want to reduce the invasiveness of the procedure. In this process, the surgeon implants a device shaped like a "U" between two of your lower back vertebrae.
That device retains the space between vertebra, reducing pressure on the spinal nerves. In addition to being an alternative to a laminectomy, these procedures can be done simultaneously. A benefit is that this implant gives you stability, and you can move your back almost like normal. 
7. Nucleoplasty or Plasma Disc Decompression
This is a laser surgery to treat lower back pain due to mildly herniated discs. During the procedure, your surgeon inserts a needle into your disc, followed by a plasma laser device. The tip of this device is heated, vaporizing the disk's tissue. This reduces the size of the disc and relieves nerve pressure. 
8. Vertebroplasty or Kyphoplasty
These procedures can repair compression fractures in your vertebrae caused by osteoporosis. In both procedures, the surgeon injects bone cement to strengthen your bones, but in kyphoplasty, there is a balloon that is first inserted and inflated to create space in the vertebrae before it is filled with bone cement. 
Why Most Doctors Suggest Conservative Treatments Before Surgery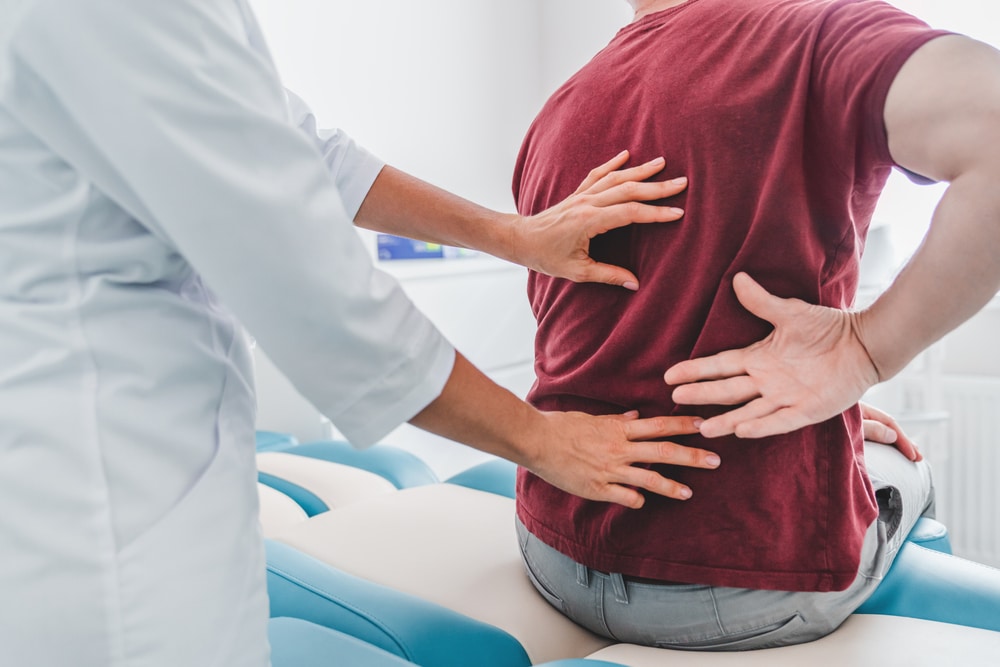 As mentioned, whether you need surgery for a bulging disk in the lower back or another condition, your doctor will typically suggest non-invasive treatments first. This is because any surgery comes with the risk of complications.
Even if your surgery goes well, pain relief is not always guaranteed. On top of that, most surgeries entail long periods of recovery. This means that you will go through surgery and recovery knowing that the risks can possibly happen, and there is no guarantee of perfect results. 
As such, most doctors prefer suggesting alternative treatments first. Of course, they do this only in situations where those conservative treatments have a chance of delivering results. 
What Your Doctor May Suggest Before Surgery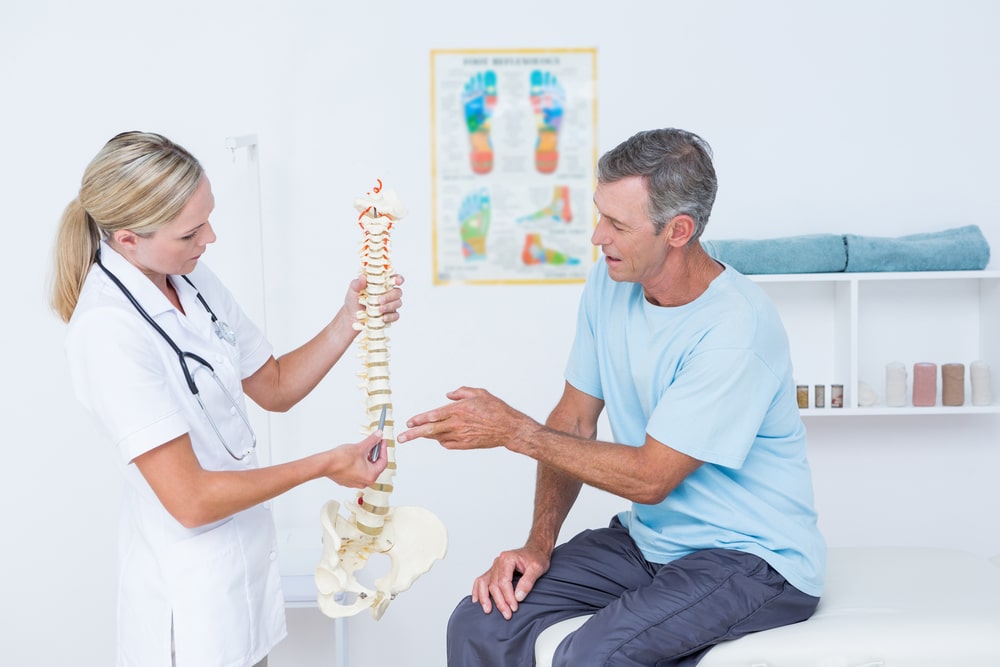 As mentioned, your doctor may suggest conservative pain treatments before surgery for conditions like a bulging disk in your lower back. So, it's good to look into treatments they might suggest.
The following are some conservative treatment options: 
Non-steroidal anti-inflammatory drugs (NSAIDs)

Spinal injections

Ice

Heat

Physical therapy 
Surgery Isn't Always the Last Option
Your doctor may suggest surgery early on in your consultations. The following are just some of the situations where that may happen: 
A slipped disk that isn't improving 

Bone spurs causing pressure on the spinal cord

Degenerative spinal conditions with side effects

Broken or dislocated bones 

Tumors on the spinal cord 

Difficulty walking 

Difficulty using your hands 

Spinal infections

Loss of bladder or bowel control due to nerve issues
The Best Pain Specialist Dr. Will Explain Your Options
The important thing to remember about the types of lower back surgery is that it will be a decision made by both you and your doctor. The best doctors will explain all of your options in detail, including the potential risks and benefits.
They will make a suggestion based on their knowledge and experience, but ultimately, the choice is yours. Most patients choose to follow their doctors' suggestions, but the best surgeons ensure that you understand their recommendations and the treatment plan most suitable to you. They also give you the opportunity to try other methods you may prefer, explaining risks and complications to temper your expectations. 
Why Consider Neuro Injury Care Institute for Your Surgery or Treatment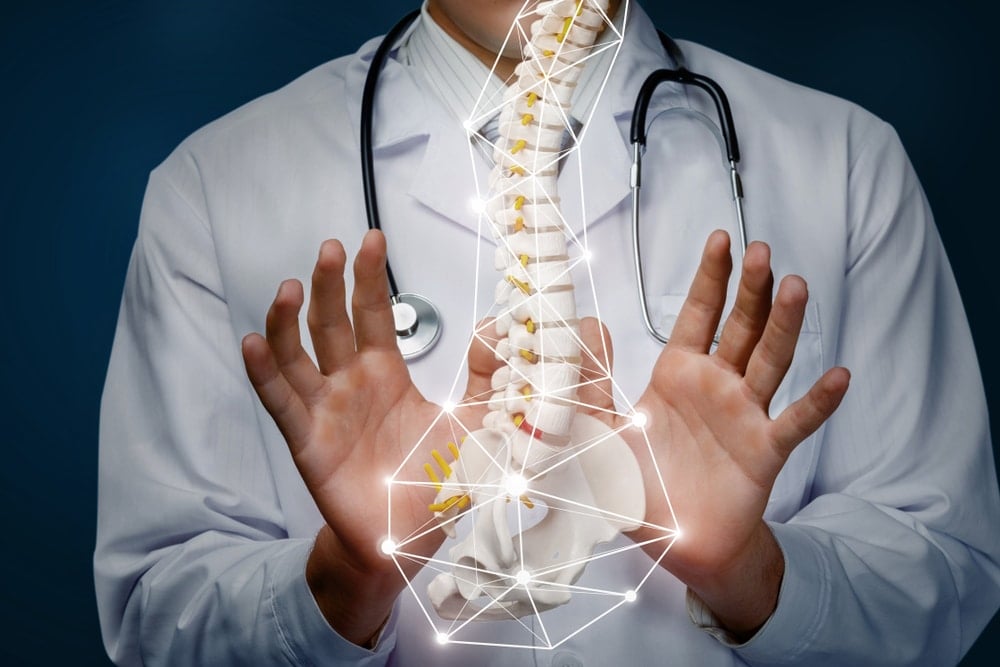 At the Neuro Injury Care Institute, our back pain doctors always put your health as a patient first. We offer a free neurological evaluation via telehealth visits, giving you a better idea of what to expect from our treatment plans. 
We Have Highly Experienced Surgeons
Whether our team suggests surgery or less-invasive treatments, your health will be in the hands of an experienced pain management doctor or surgeon. Our team is experienced in accurate diagnosis and treating dozens of lower back conditions. This helps us accurately diagnose your condition and determine the ideal treatment plan. This includes a long list of non-invasive treatments, such as Botox for muscle spasms and trigger point injections. 
We Explain Your Options
No matter the treatment our surgeons recommend to give you lower back pain relief, we give a comprehensive explanation of what to expect and also offer other treatment options to choose from. We want you to make an informed decision about your treatment plan and give you every opportunity to clarify and ask questions. 
We Accept Your Insurance
We believe that treating lower back pain should be affordable, which is why we accept all types of insurance. We can give you additional information to determine if our treatment would be in-network or out-of-network. 
The Bottom Line
No one should have to suffer constant neck pain or lower back pain. At Neuro Injury Care Institute, we are experts at treating chronic pain and will carefully evaluate your condition to determine its cause. Once our pain care doctors diagnose you, they will suggest an appropriate treatment plan. We typically start with less-invasive treatment options, but we may also perform surgery to relieve lower back pain when medically necessary. 
Book an appointment to resume a pain-free life!