According to the CDC, accidental traumatic brain injuries due to car accidents kill 10,000 people per year. If they are not fatal, they can lead to a lengthy recovery and high medical bills. A study revealed that nonfatal traumatic brain injuries across the U.S. cost over $40 billion in 2016 alone.
At the Neurodiagnostics Medical P.C., you can see a highly trained car accident doctor in New York and potentially save yourself from long-term health complications by getting medical attention as soon as possible. 
Why It Is Important to Seek Medical Care After a Car Accident in New York
A recent study of traumatic brain injury in veterans reached several striking conclusions about TBI (Traumatic Brain Injury):
Patients with TBI should receive treatment within 24 hours of the injury.

Even with treatment, the symptoms of TBI usually get worse in the week following the TBI.

Traumatic brain injuries increase the risk of cognitive problems a decade or more after the injury.

The Veterans Administration (VA) recommends that specifically trained professionals—neurologists, neurosurgeons, psychiatrists, and specialists in physical medicine—conduct neurological assessments in cases of traumatic brain injury.
Traumatic brain injury is not a simple process like a bruise or scratch on the skin. As such, many TBI patients require hospitalization — around 230,000 annually, to be specific. As the brain and nervous system recover from traumatic brain activity, the brain experiences changes, including:
Swelling

Death of brain tissue

Death of individual cells
The healing process can take months or longer. During that time, a neurosurgeon or other qualified specialist should monitor every patient's mental status, health, behavior, and brain physiology to detect and respond to any problems.
A neurologist fills a critical role as a car accident doctor in New York.
What a Primary Care Physician Can Do For You
After a car accident, your family doctor in New York can help you with some injuries and health problems. Your physician should know about your TBI and your symptoms to:
Adjust medications and other treatments to accommodate the treatment of the TBI

Draw upon a long-term relationship to detect behavior changes, changes in energy level, or other TBI symptoms

Refer you to specialists to evaluate and treat other injuries resulting from the car crash
While physical exams can be helpful, they are not substitutes for professional neurological examinations. 
By the time your primary care physician sees you and refers you to an experienced neurologist, the effects of your injury might progress to the point where irreversible damage occurs.
What a Neurologist Can Do For You
It is vital to see a qualified neurologist right after an accident.
A neurologist is a medical doctor with years of training in neurology can develop a detailed understanding of specific injuries to the brain and nervous system. These medical professionals can create a treatment plan that handles immediate threats and long-term cognitive and mental health impacts resulting from a motor vehicle collision.
Assess Traumatic Brain Injury
Many assessment instruments, such as the Glasgow Coma Scale (GCS) and the Abbreviated Injury Scale (AIS), allow neurologists and neurosurgeons to describe cognitive and behavioral changes in people with TBIs. Specialists in neurology will know which one to use and how to integrate the assessment results with other signs of impairment and achieve a correct diagnosis.
A family physician, general practitioner, or other types of doctors without specialist training in neurology might miss some signs of brain or spinal cord injury, such as:
Absent or abnormal reflexes

Specific gaps in memory or cognition

Sensory or perceptual problems
Neurological Assessment as Part of a Continuum of Care
The Mayo Clinic recommends a four-stage continuum of care for treating TBIs, including:
Immediate care in a hospital emergency room

Neurological assessment at a trauma center

Rehabilitation

Long-term follow-ups on an outpatient basis
Order Important Diagnostic Tests
A neurologist can evaluate whether your medical condition requires a CT scan or MRI. Modern imaging methods can discover brain bleeds, aneurysms, and structural abnormalities that affect brain function. 
Some patients discover that they have potentially dangerous brain conditions from neuroimaging scans that are unrelated to the TBI. 
For instance, if a patient were to visit a physician for headaches after a car crash, they might prescribe rest and pain medication, not knowing that the pain came from a brain tumor. After a car accident, a doctor in New York with training in neurology can rule out other causes of symptoms unrelated to the TBI. 
A neurologist can also order nerve conduction tests, like EMG or NCV, to assess potential nerve or muscle dysfunction after an accident.
Perform or Recommend Surgical Treatment
If you have a brain bleed or aneurysm, immediate surgical intervention might be critical to your long-term outcomes. Many hospitals have backlogs for surgeries and staffing shortages. A car accident doctor in New York without specialist training in neurology might not be able to arrange surgery as quickly as a neurologist or neurosurgeon.
What If I Can't Find Car Accident Doctors Near Me?
If you need a car accident doctor, New York has many specialists who can treat different types of injuries. However, many patients live some distance from a major hospital trauma center or neurologist's office. Transportation might be challenging following a TBI, especially if you have other injuries.
Schedule a Neurological Exam With the Neurodiagnostics Medical P.C.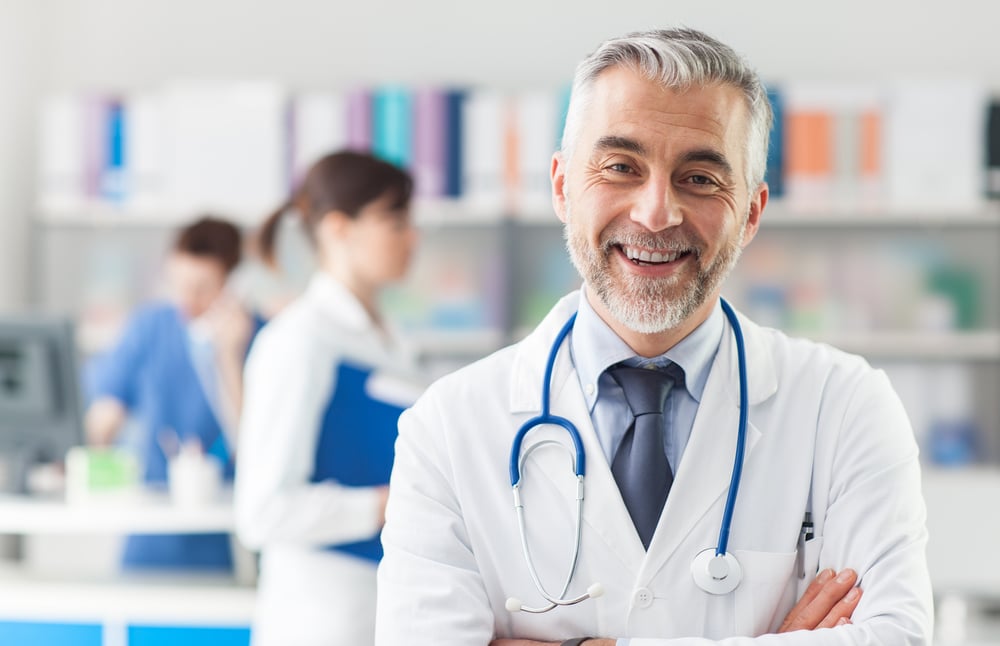 For traumatic brain injuries, Neurodiagnostics Medical P.C. is the best choice. If you are in the NYC area and wondering, "Where can I find car accident doctors near me?" visit us at any of our locations in the five boroughs and Nassau County to receive specialized treatment from our expert neurologists.
Some people go to their physician because they don't think you can afford a specialist car accident doctor in New York. The Neurodiagnostics Medical P.C. offers neurological exams to protect members of the community from disability or reduced quality of life as a result of untreated brain or spinal cord injuries.
Our doctors accept no-fault insurance, PIP (Personal Injury Protection), workers' compensation and most other health insurance plans.
Prompt treatment of neurological problems as soon as possible after a motor vehicle trauma can prevent permanent brain injury and disability. Don't wait for symptoms to get worse. Call the Neurodiagnostics Medical P.C. or use our website to book an appointment!