The nervous system is integral to keeping the human body functioning and healthy. Every other system depends on the nervous system to perform its job and send and receive communications from different body parts. It controls functions as varying as your thoughts and emotions to your heartbeat and breath.
When your nervous system sustains damage or becomes dysfunctional, it can impact your overall health and well-being. At Neurodiagnostics Medical P.C., we recognize the challenges people face when coping with a neurological injury or disease. Our neurologist and other healthcare professionals provide holistic neurology treatment and care. What is a neurologist, and how can one help you?
A neurologist is a medical doctor whose professional practice centers on the peripheral and central nervous systems. A neurologist treats disorders, diseases, or injuries that involve the nervous system. Neurodiagnostics Medical P.C's neurologist, Dr. Malhotra, also takes a preventative approach to care, working with patients to maintain a healthy nervous system and lower their risks of injury and disease.
What Do Neurologists Do at the Neurodiagnostics Medical P.C.?
If you have a disorder, disease, or injury that targets or affects the brain and spinal cord, or peripheral nervous system, a neurologist is a professional who evaluates and diagnoses your condition and develops a treatment plan. 
When you see a neurologist, they may perform one or more of the following neurological diagnostic tests to assess your condition:
Computed tomography (CT) scan

: CT scans provide the doctor with a cross-sectional image of parts of your body for analysis of the soft tissue and blood vessels. Neurologists may conduct these tests to determine the cause of injury or identify a brain or spinal condition.

Electroencephalography (EEG)

: An EEG measures your brain's electrical activity. The doctor can diagnose different disorders or conditions based on the electrical issues revealed in an EEG.

Electromyography (EMG)

: EMG tests also measure electrical activity, but this time between the brain and a peripheral nerve or the spinal cord and a peripheral nerve. The neurologist may use this test to evaluate muscle functioning when diagnosing a potential spinal injury, disease or muscular disorder.

Lumbar puncture

: If neurologists suspect a patient has a condition that they can detect in the spinal fluid, they may order a lumbar puncture.

Magnetic resonance imaging (MRI)

: MRIs provide the doctor with a 3-D image of the brain and brain stem, allowing the neurologist to evaluate structural anomalies in the brain.  

Nerve conduction studies

: Neurologists often conduct these tests simultaneously with EMGs. Nerve conduction studies measure a peripheral nerve's ability to communicate with the muscles.
What is a neurologist? This medical professional studied the complexities of the central nervous system in medical school and can use the results of a neurological exam to help diagnose one of several neurological disorders including multiple sclerosis and other common disorders.
After neurologists diagnose a condition, they determine how to repair the damage, heal the injury, or improve your quality of life. The best neurologists look beyond the neurological disorder and see the whole patient, recognizing the range of impacts a neurological condition can have on a person's life and finances. At Neurodiagnostics Medical P.C., we work with our patients to develop a treatment regimen that considers the individual's overall health, wellness, and specific circumstances.
Who Does the Neurodiagnostics Medical P.C. Treat?
We provide treatment and care for anyone in the New York City area who has symptoms of a neurological disorder, injury, or illness. We are a small facility and can offer personalized attention and compassionate care. We frequently work with car and work accident victims.
Car Accident Patient Care
What do neurologists do for auto accident patients? We provide diagnosis, treatment, and therapeutic services for car crash victims. Thousands of drivers and passengers sustain injuries in car accidents in NYC every year. In 2021 alone, there were 8,454 collisions on the roadways in the Big Apple, resulting in 2,951 injuries. Car accidents cause more than a third of the approximately 12,500 spinal cord injuries annually and a significant number of traumatic brain injuries.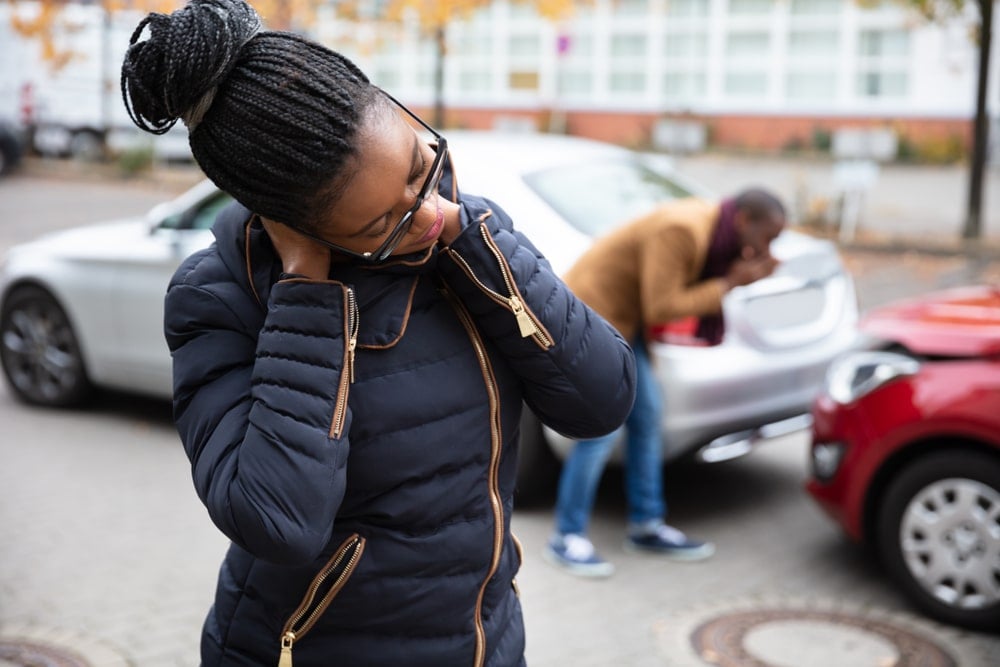 Neurological injuries are common after a car accident, but they are not always immediately apparent. If you've been in a collision, our healthcare professionals ensure you receive a thorough evaluation based on your symptoms and the details of your car accident. Some neurological conditions can rapidly deteriorate and lead to further complications when left untreated.
What is a neurologist? At Neurodiagnostics Medical P.C., our neurologist is a professional who has your overall health and well-being in mind. Our goal is to effectively treat your current injuries and prevent future injuries or disorders that may result from a car accident injury. We also accept New York and New Jersey no-fault auto accident insurance, so you can get the care you need using the auto insurance protection you have.
Work Accident Injuries
In 2019, the New York Workers' Compensation Board received 181,560 workers' compensation claims from individuals who sustained injuries while doing their jobs. Falls, slips, and trips are among the most common workplace accidents resulting in injury. Across the U.S., these types of accidents made up 27% of all on-the-job injuries that lead to missed work in 2019.
If you fall at work or an object strikes your head or back, you may sustain damage to your nervous system. The best neurologists work with their patients on all aspects of care, from attending to their injuries to recognizing the emotional trauma and financial hardships work accidents may cause. At Neurodiagnostics Medical P.C., we provide compassionate treatment with efficient communication, and we accept workers' compensation insurance from NY and NJ.
What Conditions Do You Treat at the Neurodiagnostics Medical P.C.?
We treat a wide range of conditions involving the central and peripheral nervous systems, including:
Concussions and traumatic brain injury (TBI)

Spinal injuries and disorders

Neuromuscular disorders

Nervous system infections

Lou Gehrig's disease or

amyotrophic lateral sclerosis (ALS)

Alzheimer's disease
If you have a neurological condition, we're here to help.
Get the Help You Need at Neurodiagnostics Medical P.C.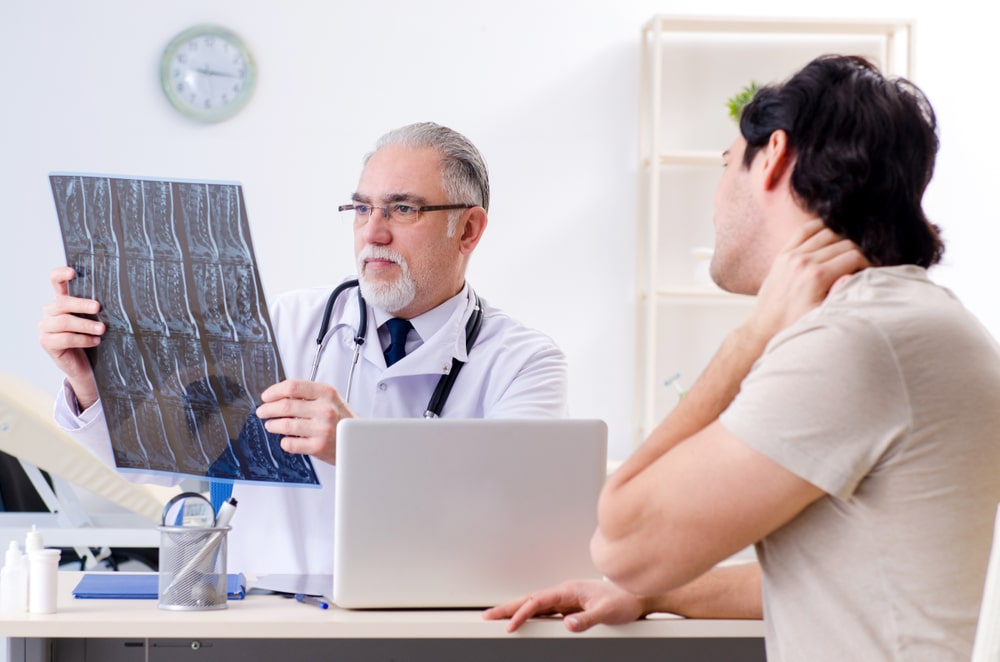 When you want to know what a neurologist is, you don't need to look any further than the Neurodiagnostics Medical P.C.. Dr. Malhotra and the rest of the staff provide individualized and compassionate care to patients who have injuries or disorders of the nervous system. Get in touch with us today to schedule a free neurological evaluation.
Sources:
https://www.nichd.nih.gov/health/topics/neuro/conditioninfo/functions
https://www1.nyc.gov/assets/nypd/downloads/pdf/traffic_data/cityacc-en-us.pdf
https://www.spinalcord.com/blog/10-startling-car-accident-statistics
http://www.wcb.ny.gov/content/main/TheBoard/2020AnnualReport.pdf
https://injuryfacts.nsc.org/work/work-overview/top-work-related-injury-causes/data-details/