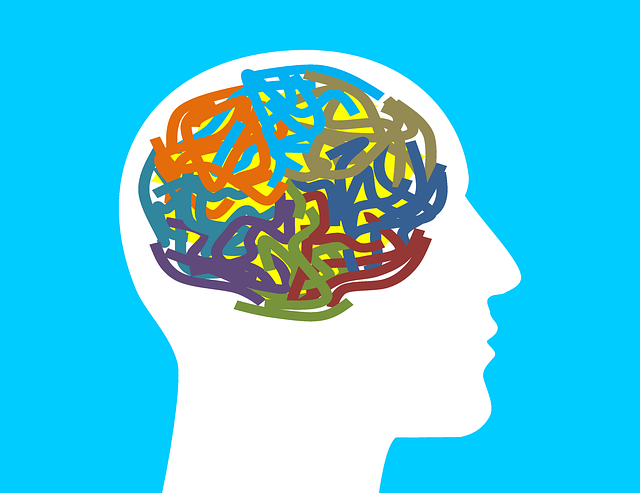 Workplace accidents are more common than most people realize. It's not just a hot coffee spill or a misplaced printer cartridge. Every day, more serious workplace injuries occur. They can be mild and leave you with minor bruises, but they can also be life-threatening and debilitating. Some serious neurological disorders, particularly spinal cord, and brain injuries can manifest as mild symptoms. As a result, it is critical to seek immediate medical attention from a neurology care service professional.
Much has been done to improve workplace safety standards, including employee training, mandatory policies and safety standards, and the enforcement of federal and local government regulations. Continue reading to get answers to some of your questions about neurological disorders and how to locate comprehensive neurological care services in Brooklyn, NY.
Common Work-Re

lat

ed Injuries
Below are the common injuries that send employees to neurological care professionals;
Slip, trip, and fall
This is the most common type of occupational injury. Slip and fall accidents can occur due to slippery floors, inappropriate footwear, inadequate lighting, or hazardous materials such as hanging cables and potholes. Slips and falls can result in injuries to the musculoskeletal system, including bruises, fractures, and dislocations.
Machinery and equipment injury
Injuries to machines and equipment are especially common in the manufacturing industry. These injuries are caused by moving machinery and heavy equipment. Among the injuries are entanglements, being struck by falling objects, and being hit by ejected machine parts. Patients may sustain fractures or broken bones, internal organ injuries, joint dislocations, or open wounds.
Muscular handling injuries
Muscular injuries can occur as a result of pulling, pushing, or lifting excessively heavy loads or adopting an incorrect posture. Muscular injuries can result in upper body muscle strains or injuries, most commonly in the lower back.
Injuries from Repetitive Strain
Repetitive strain injuries, or RSI, are most commonly associated with long and repetitive office work, but they can occur anywhere. These injuries are the result of performing repetitive tasks without taking breaks. Neck, back, shoulder, and soft tissue injuries are all possible.
Mental injuries
Work-related mental injuries are as common as physical injuries, despite the fact that they are unrelated to the other physical injuries mentioned. Workplace stress can also cause psychological strains, which should be taken seriously. Poor role definition, poor management, high or low job demand, and poor working conditions are all common causes of these injuries.
Why You Should Get Neurological Care Services After Work-Re

lat

ed Injuries
When symptoms persist, the majority of employees seek medical attention. However, seeing a neurologist as soon as possible can help to alleviate the situation before it worsens. Here are some of the reasons why you should see a neurological doctor right away if you have an office accident:
Head injury
Head injuries are common in the workplace and should be taken seriously. Although pain relief medication can alleviate the headache or pain, head injuries can cause invisible damage to the head's skeletal structure or the brain, leading to chronic headaches later in life.
This is why you should see a neurological care specialist right away so that they can help determine the extent of the injury and recommend treatment.
Chronic headache
Headaches are a common symptom of minor conditions such as sleep deprivation, stress, and even the flu. Pain relief medication clears such headaches. However, if your headaches are unusually severe and won't go away, especially after an injury, you should consult a neurologist. Chronic headaches can be caused by pressure on the spinal cord or the nervous system in general. In a timely manner, a complete neurological care team can perform tests to determine the exact cause of a chronic headache.
Seizures
Seizures are characterized by uncontrollable movements and strange sensations caused by abnormal electromagnetic activity in the brain. A neurological doctor will perform a test to determine the cause of the seizures. When seizures last for an extended period of time, they can lead to a condition known as epilepsy. A neurological care team in Brooklyn, NY, can recommend seizure treatment options.
Numbness or muscular weakness
Muscle numbness or weakness can indicate a nervous system breakdown. The nervous system is in charge of the body's muscle sensitivity and response. When sensitivity or weakness occurs, a neurologist can perform tests to determine whether the problem is related to the nervous system, allowing for proper treatment.
Vision problems
The nervous system includes optical nerves that are responsible for converting light that enters the eyes into impulses that the brain can interpret. Neurological disorders can cause the optical nervous system to malfunction, resulting in impaired or blurry vision. Comprehensive neurological care can diagnose the condition and make treatment recommendations.
Complete Neurological Care FAQs
How soon should I see a neurologist after a work-re
lat

ed injury?

When involved in a work-related injury, it is best to consult with a neurological care specialist as soon as possible. General practitioners will perform some tests to determine the severity of your injuries, but they will almost certainly refer you to a complete neurological care doctor for the diagnosis and treatment of neurological disorders.
How can I find a good neurological care service for a work-re
lat

ed injury?

When choosing a good neurologist for your work-related accident, check their education and training. It is important to know they are trained, especially in injuries caused by work accidents. You must also check their board certification, experience, and insurance coverage.
Looking for Neurological Care in Brooklyn, NY? Neurodiagnostics Medical P.C. Treats All Neurological Disorders
If you were recently injured at work and are looking for comprehensive neurological care in Brooklyn or the surrounding areas, Neurodiagnostics Medical P.C. is the place to go. We take a comprehensive approach to treating your injuries and other neurological disorders. Our team is dedicated not only to diagnosing and treating neurological disorders but also to their prevention.
Our doctors accept workers' compensation insurance, no-fault, PIP, and other health insurance plans.
Contact our neurological care team in Brooklyn and surrounding areas as soon as possible for timely medication. To schedule an appointment, call 347-602-9530.